---
LIVE ONLINE 

TRAINING COURSE
---
Payroll departments receive and submit hundreds of thousands of bits of data each and every year.  Employee master file data such as name and social security number, employee forms such the Form W-4, reports to the IRS such as Form 941, state unemployment insurance quarterly returns, termination dates for employees and even child support withholding orders. 
A critical question that every payroll professional must ask and more importantly answer is "What am I required to keep, in what format and for how long"?  That is what this webinar will discuss.  We will focus on the details at the federal level for the major laws including the Fair Labor Standards Act, the Internal Revenue Code, and Child Support Enforcement. We will discuss how long records must be kept and in what format.  We will review the records needed when a merger or acquisition has taken place and whether or Sarbanes-Oxley is still relevant when it comes to record keeping.  We will also review how to keep the data secure to ensure that what is retained is safe and intact when and if it is ever requested.
SESSION HIGHLIGHTS:
The importance of record keeping in a payroll department

Regulatory agencies with payroll record keeping requirements including:

Department of Labor

IRS

Child Support

Others

Details of exactly what data needs to be saved and in what format can it be kept

Does Sarbanes-Oxley still matter for record keeping?

Mergers, acquisitions and how it affects payroll record keeping

Keeping the data secure to remain in compliance
Why You Should Attend:
Payroll professionals are obliged to manage prominent areas concerning the employees and the organization itself. Employee-oriented data and files such as directory information & SSN, employee forms such as W-4, IRS Form 941, employee joining and termination reports, and child support withholding reports sometimes. Managing a wide range of information and employee data requires precise compliance. This webinar will illustrate what, how, when, and why to consider recordkeeping from a payroll professional's perspective. Also, this webinar will underline what data should be retained or revised and the role of Sarbanes-Oxley in the payroll recordkeeping process.
Who Should Attend:
Payroll Executives/Managers/Administrators/Professionals/Practitioners/Entry Level Personnel

Human Resources Executives/Managers/Administrators

Accounting Personnel

Business Owners/Executive Officers/Operations and Departmental Managers

Lawmakers

Attorneys/Legal Professionals

Any individual or entity that must deal with the complexities and requirements of Payroll compliance issues
During the Q&A session following the live event, ask a question, and get a direct response from our expert speaker.
Note: You will get access to the Recording link and E-Transcript; in your account and at your registered email address, in the next 2 -3 days once the webinar is accomplished.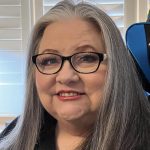 Vicki M. Lambert, CPP, is President and Academic Director of The Payroll Advisor™, a firm specializing in payroll education and training. The company's website www the payroll advisor com offers a payroll news service that keeps payroll professionals up-to-date on the latest rules and regulations.