---
RECORDED TRAINING COURSE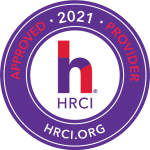 1 CEU HRCI |  1 PDC SHRM APPROVED
---
COVID-19 vaccines are giving many employers hope that their workplaces can slowly return to normal. To help speed that return, employers are considering requiring or encouraging workers to get vaccinated. That's allowed within certain limits, but there are employee relations hurdles and legal challenges in mandating or incentivizing vaccines that employers need to be aware of.
Before employers jump to requiring employees to get vaccinated, they should understand all the possible effects of that decision – both operational and cultural. As an example, if an employer makes COVID-19 vaccinations mandatory and excludes people from the workplace who haven't gotten immunized, there may not be enough employees to keep the business running. There are moral issues that might materialize.  It's possible that despite the toll that the pandemic has taken on all of us, some employees may be reluctant, or even hostile, to a requirement that they get vaccinated. This reluctance could create an employee engagement issue that some employers may not want to provoke.
Session Highlights:
To Mandate or Not to Mandate?

Do employers really need a mandatory program?

May employers ask for proof of vaccination?

Legal risks to be aware of: disparate impact, retaliation claims, claims of wrongful termination

Implications of the Americans with Disabilities Act, Genetic Information Non-discrimination Act, the Age Discrimination in Employment Act, and the Pregnancy Disability Act

Handling employee requests for an exemption based on a disability or due to a sincerely held religious practice or belief

Offering incentives to getting vaccinated: tax consequences

Administering COVID-19 tests to employees

Can an employer ask employees physically entering the workplace if they have been diagnosed with COVID or have been tested for COVID-19?

May an employer require proof of receipt of a vaccination

Repercussions of employees who suffer serious side effects from the vaccine

Postponing start dates/withdrawing a job offer

COVID-related Harassment and/or discrimination issues & how to address them

EEOC considerations in planning furloughs or layoffs

Role of the CDC

Federal considerations regarding mandatory vaccinations: Title VII of the Civil Rights Act, Liability under worker compensation laws, OSHA, and the NLRA

Disability & religious discrimination as a result of mandating vaccinations

Inquiries as to why the employee ISN'T vaccinated

Asking how the vaccination process went – a slippery slope
   

Why You Should Attend:
Attend this webinar by expert speaker Diane Dee where she will covers, Implications of the Americans with Disabilities Act, Offering an incentive to getting vaccinated, how to handle employee requests for an exemption based on a disability and other important points. Participants in this webinar will gain an understanding of the employee relation hurdles and legal challenges employers may face when mandating or incentivizing vaccines.
   Who Should Attend:
Safety Professionals

HR Professionals

Front Line Managers

Supervisors

Department or Branch Managers

Management Positions

Small Business Owners

Compliance Professionals
Note: You will get access to the Recording link and E-Transcript; in your account and at your registered email address.
Diane L. Dee, President, and Founder of Advantage HR Consulting, LLC is a senior Human Resources professional with over 25 years of experience in the HR arena. Diane's background includes experience in HR consulting, training, and administration in co